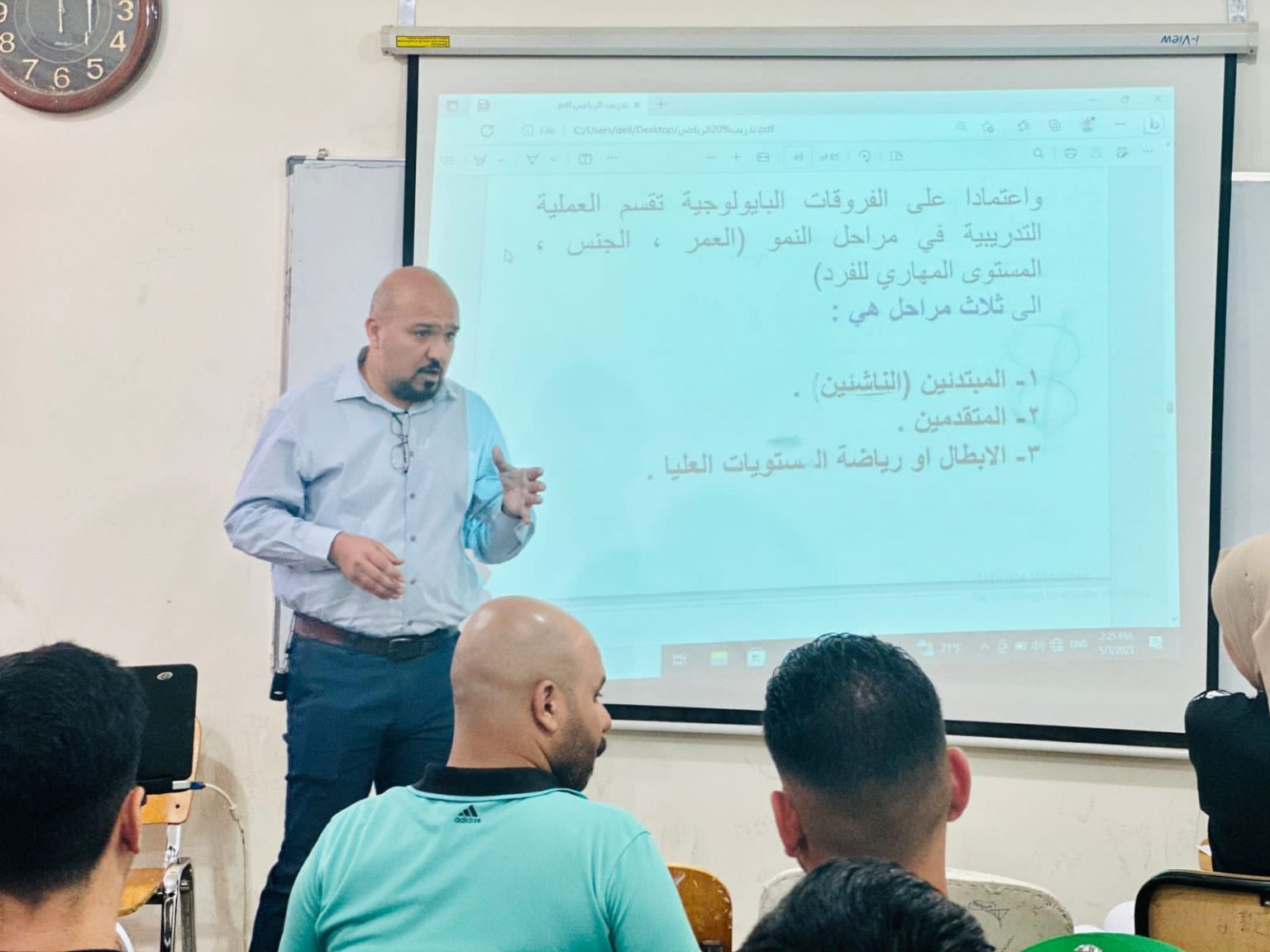 ِSport Department Makes a Workshop about Training Stages.
As part of the second scientific course for Sport Department, a workshop has been made about the stages of training with participation of the evening students. Inst. Dr. Muthanna Sattar delivered the lecture which aimed at identifying the stages of training. It consisted of :
The stages of a player development.
Identifying the stages of sport training.