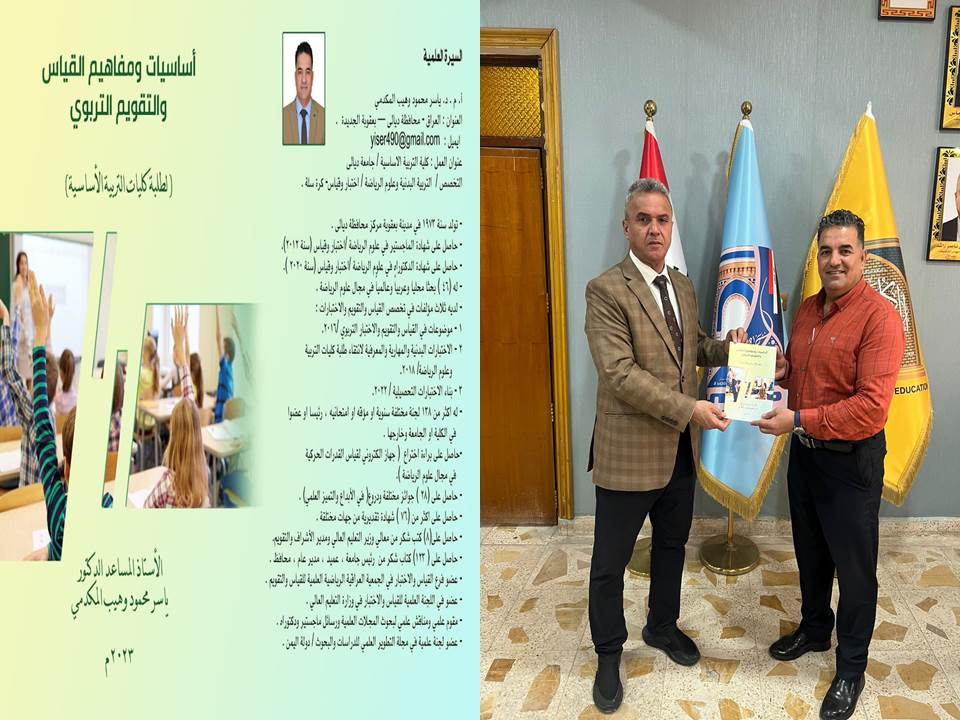 A Book for Dr. Yasir Al-Mogaddami
A book has been issued for Dr. Yasir Al-Mogadami. The book was entitled with (The Basics of Measurement and Calendar).
It consisted of five chapters:
1. The Concept of Measurment and Calendar.
2. The Concept of the Test.
3. The Types of Achievement Tests.
4. The Steps of the Test Designing.
5. The Characteristics of a Good Achievement Test.