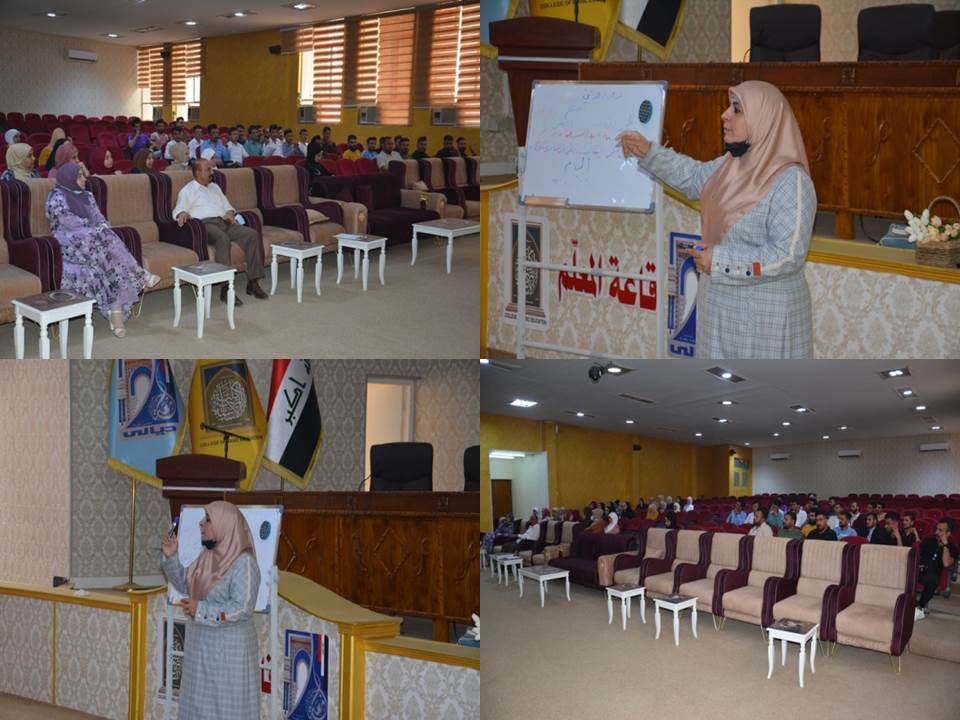 A Lecture about Holly Quran
On ocassion of Ramadan month, a lecture about ( The Quran Performance) has been delivered by Prof. Dr. Khawlah hamad.
The lecture aimed at clarifying the concepts of the Holly Quran and the benefits of reciting it. At the end of the lecture presents were submitted to the excellent students.