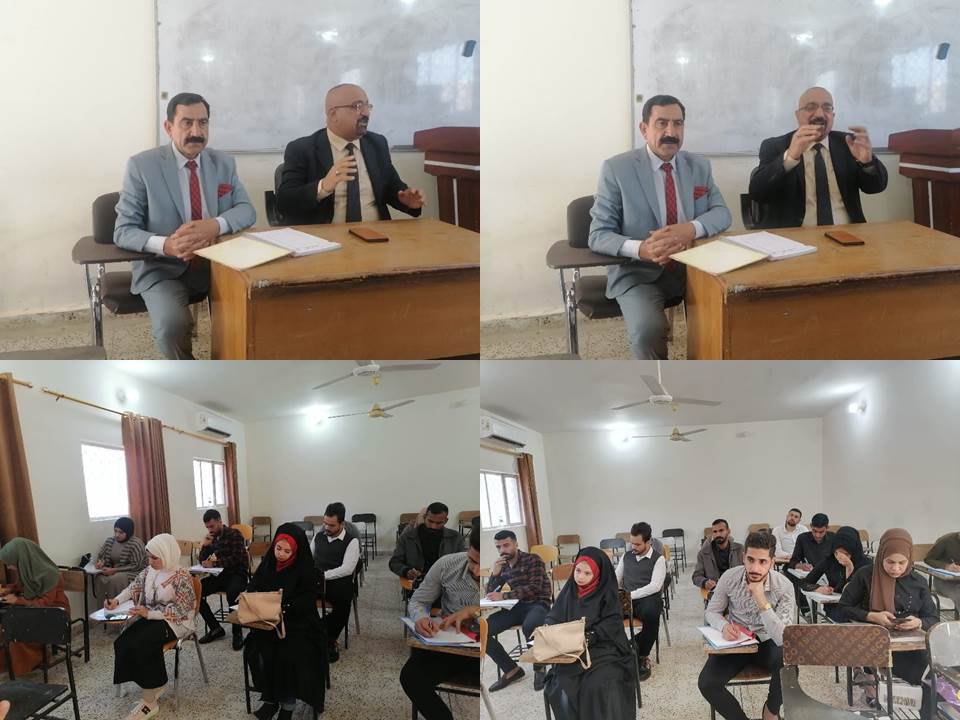 A Lecture about the Students Practicum
A lecture has been delivered at Basic Education about the students practicum. Asst. Prof. Dr. Moyayed Saeed, a lecturer from Counseling Department, delivered the lecture. The lecture consisted of:
The concept of practicum

The types of the records

The way of filling the records.