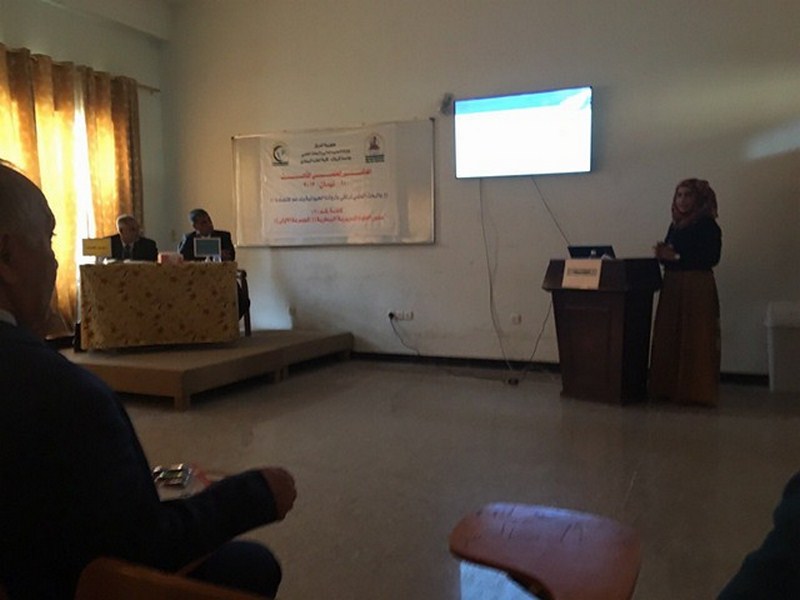 A lecturer in Science Department at College of Basic Education participates in the third scientific conference of the College of Veterinary Medicine at the University of Karbala.
Dr. Sundus Adel Naji a lecturer in the Science Department at the College of Basic Education participated at the Third Scientific Conference held by the College of Veterinary Medicine at Karbala University under the title "Scientific research, we raise our animal wealth and support our economy"
The Conference is aimed to solve the problems facing the animal wealth and ways to handle it; especially those problems facing this sector and promote it in order to support the Iraqi national economy. She's participation was represented by a research Entitled (The study effect of ethologic extract of rosemary and punicagratum on bacterial species isolated from chicken thing in different markets in Baquba city).