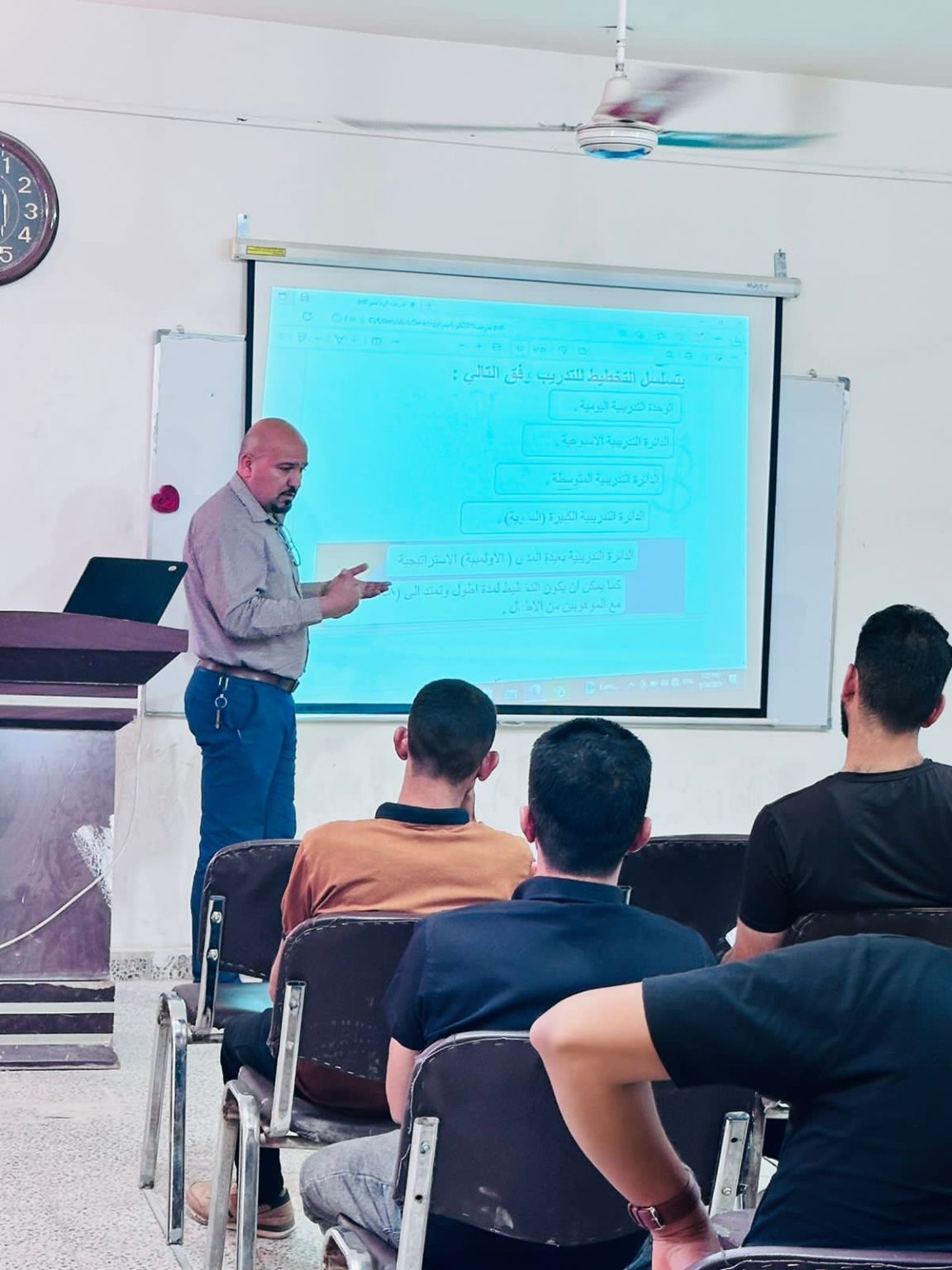 A Workshop at Basic Education about Planning in Sport Centers
A workshop has been held at Basic education. The workshop, which was delivered by Inst. Dr. Muthanna Sattar, aimed at identifying the significance of planning in the sport centers rather than the stages of training. The workshop consisted of:
The stages of planning.
The planning of traning centers during the semester.
The steps of developing the training plan.