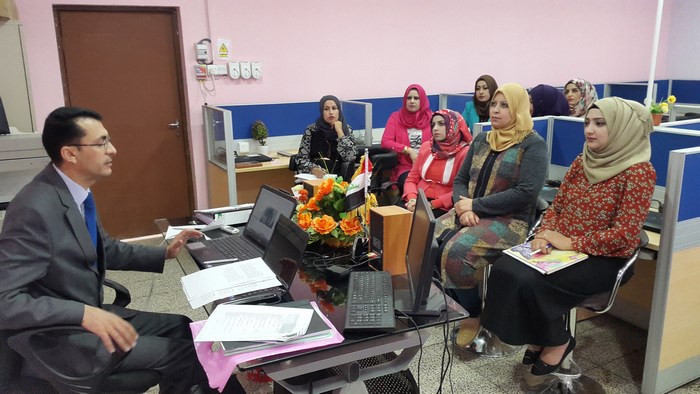 Department of Geography at College of basic education organizes a course on GIS.
Under the supervision of Assistant Professor Dr. Haider Shaker Mezher Dean of the College of Basic Education, and as a part of the scientific curriculum for the second semester, Department of Geography organized a development course for the teaching staff and employees in the Department about GIS for the level of beginner in the Laboratory of Geographic Technologies for the period from 10 to 12 April 2017.
The development course lectured by Dr. Ammar Hussein, In-charge of the Laboratory of Geographic Technologies, was aimed to develop the skills of using geographic information systems, which represent one of the most important modern global systems in the definition, interpretation and analysis of various problems that contribute to the correct planning of the urban reality of the regions and provide the best environment for communities in terms of natural and human aspects.