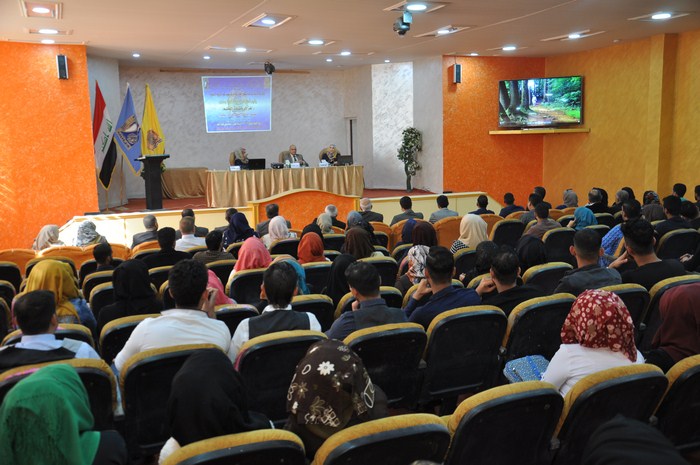 Department of Mathematics held scientific seminar on Great Math Puzzle
Department of Mathematics held scientific seminar on Great Math Puzzle
Within the scientific activities of the department for the first semester, and under the sponsored of Prof. Dr. Abbas Fadhil Al-Dulaimi, president of the university , and the supervision of Assistant Professor Dr. Haidar Shakir Mezher , Dean of the College, Department of Mathematics organized in the College of Basic Education , Scientific seminar entitled (Great mathematics Puzzle ) lectured by Assistant Professor Dr. Taghreed huir Madjid staff member in College of Education, Al-Mustansiriya University , and chaired the seminar, assistant professor Dr. Faleh Abdul Hassan al-Tai and its assistant professor Dr. Eman Ahmed Kadhim, on teacher hall.
the seminar aimed to identify the use numbers and its relations in mathematical , natural , and mathematical concepts and use digital applications in the process of life in all kinds of science
the seminar extract some of instructions :
1- the seminar considered as a way to simplify the teaching of mathematics and make it more effective because it is the language to understand the intelligence of the various decisions of the person.
2- consider the mathematics as universe language and attached to all disciplines
3- Mathematics is an intellectual approach in scientific research to keep up with changes on the philosophical and scientific about mathematics.