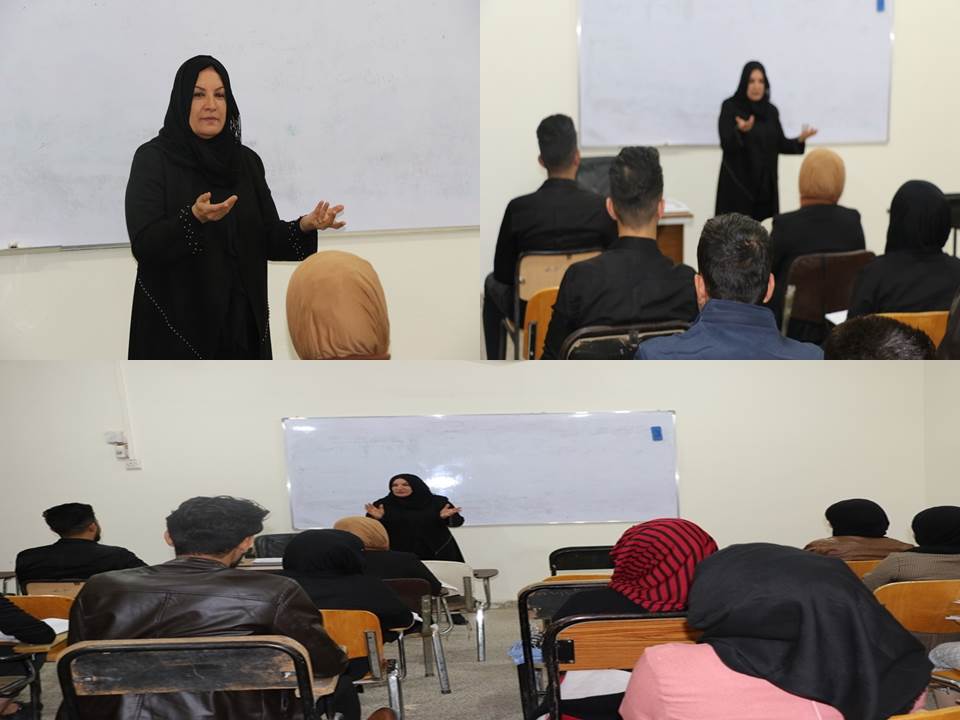 Prof. Dunia Delivers a Lecture about Electronic Crimes
Prof. Dmia Jaleel, a lecturer from Counselling Department, delivered a lecture about the causes of electronic games crimes. She identified the concept of electronic cimes which violate the rights of others. In addition, she illustrated types of electronic crimes:
1. The personal system.
2. The mediator system.
3. The total system.