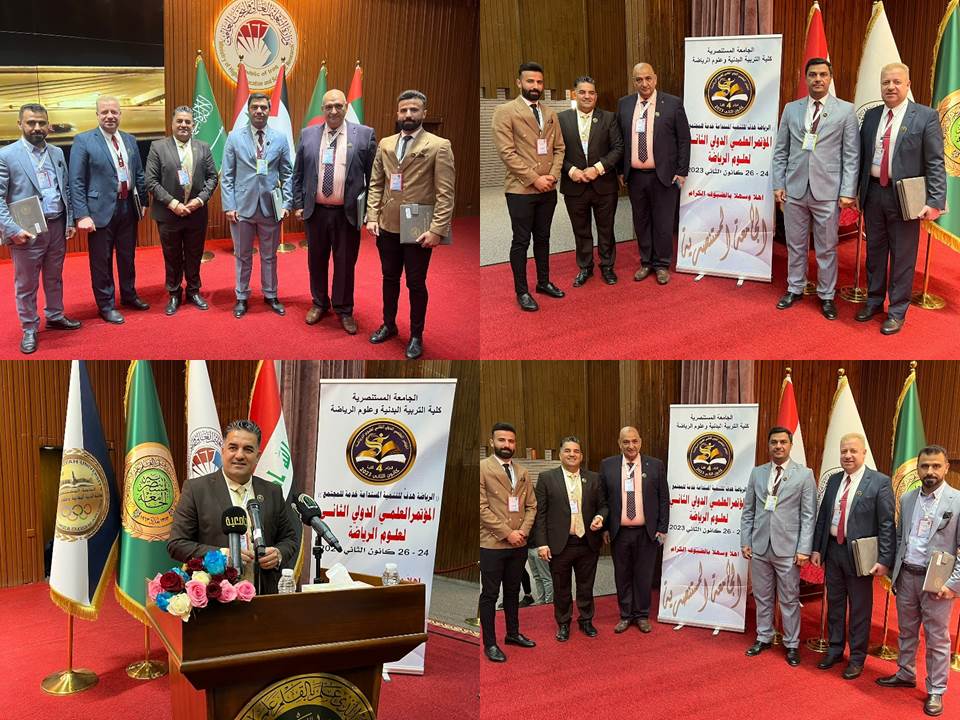 Sport Lecturers Participate in a Conference
A group of lecturers from Basic Education – Sport Department, have participated in the Second International Scientific Conference for sport sciences. The conference wad held by the college of physical education at Al-Mustansiria University under the slogan of ( Sport is an aim of the sustainable development and a Service for the Society). The lecturers are:
Prof. Dr. Forat Jabbar.

Asst. Prof. Dr. Dhahir Ghannawi.

Asst. Prof. Dr. Hasanen Naji.

Asst. Prof. Dr. Yasir Mahmood.