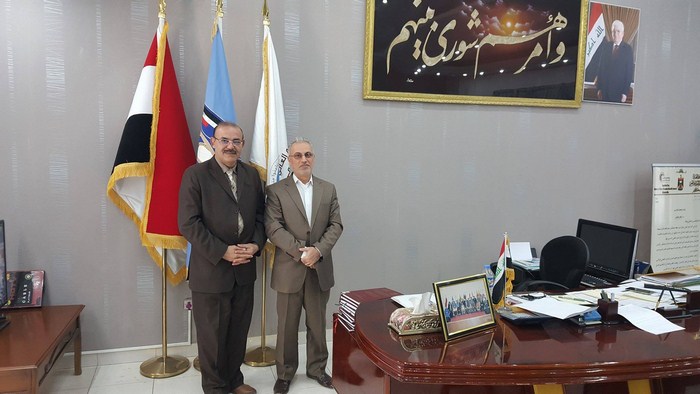 The in-charge of college website met with the vice-president of Diyala University for administrative affairs
The in-charge of college website met with the vice-president of Diyala University for administrative affairs
The in-charge of college website Mr. Issam Sarhan met with Dr. Amir Al-Mahdawi , the vice-president of Diyala University for administrative affairs.
At the meeting the vice-president praised the efforts of the college and its achievement and persuading them to spend more efforts to develop our university.
The vice-president also appreciates the achievement of college of basic education for getting the first class among university colleges in according to webometrics index.