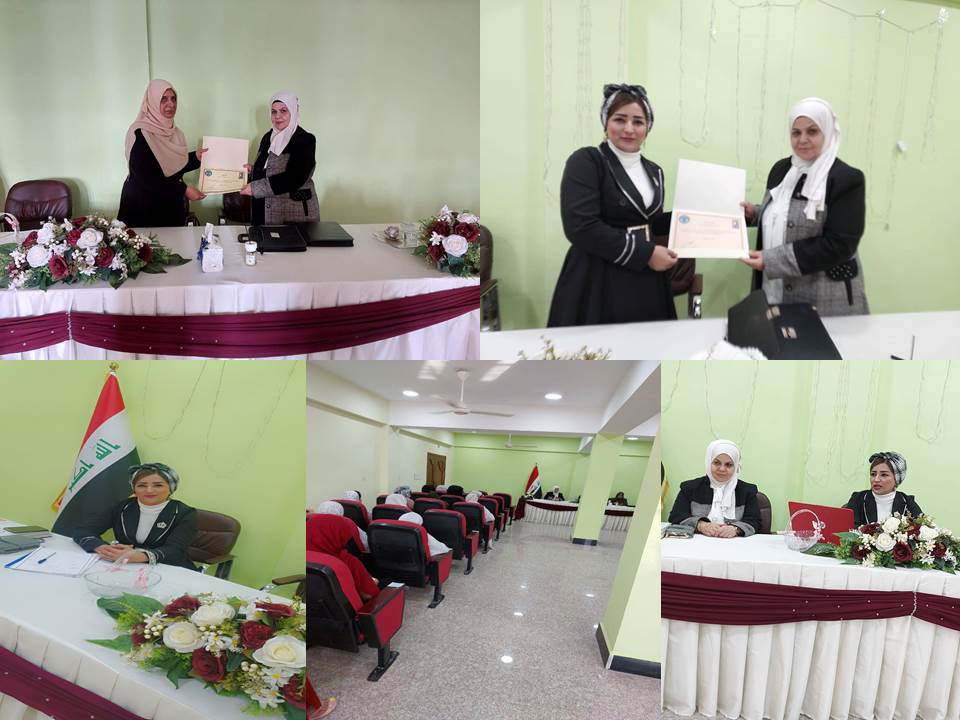 Two Lecturers Deliver a Lecture at the Dormitory
Inst. Dr. Najat Hamdi and Asst. Inst. Siham Ghedan, lecturers from Basic Education, have delivered a lecture at the dormitory. The first lecture for Asst. Inst, Siham was entitled with (The Effect of Positive Behavior on Facing the Daily Issues).
The second lecture, for Inst. Dr. Najat, was entitled with ( The Effect of Opticism Pecicism on Personality).