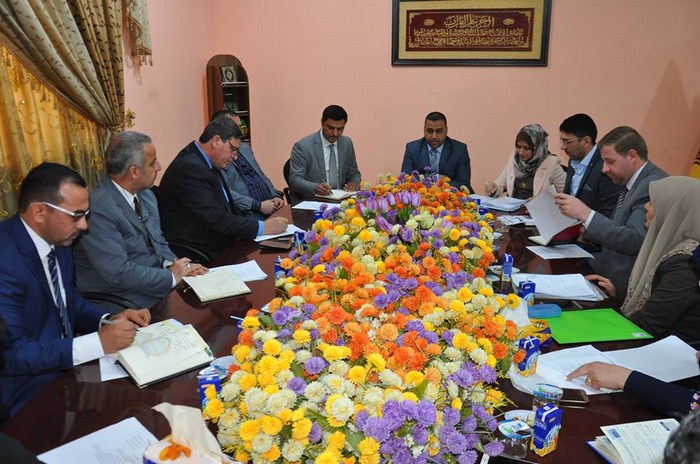 Council of basic educational college held its 9th  meeting for the academic year 2016-2017
College of Basic Education Council held its fifth meeting for the academic year 2016-2017 At 11:00 Am on Wednesday, 05/03/2017 , headed by Assistant Professor (Dr. Haider Shaker Mazhar) the Dean of college and President of the Council and in the presence of members of the Council. At the beginning of the meeting the Dean welcomed gentlemen attendance, and wished all health, safety and security and safety and more productive effort service to the process of our university and our college , and then discuss the issues raised at the Council table, and then the Dean drew a number of directives below :
1 – daily attendance is certain success and scientifically upgrading student must therefore follow up absences seriously and adopt the necessary controls and guidance in order to ensure the functioning of the educational process as it should .
2 – Urging the supervisors to follow up on graduation projects for students of the fourth stage and follow-up the students .