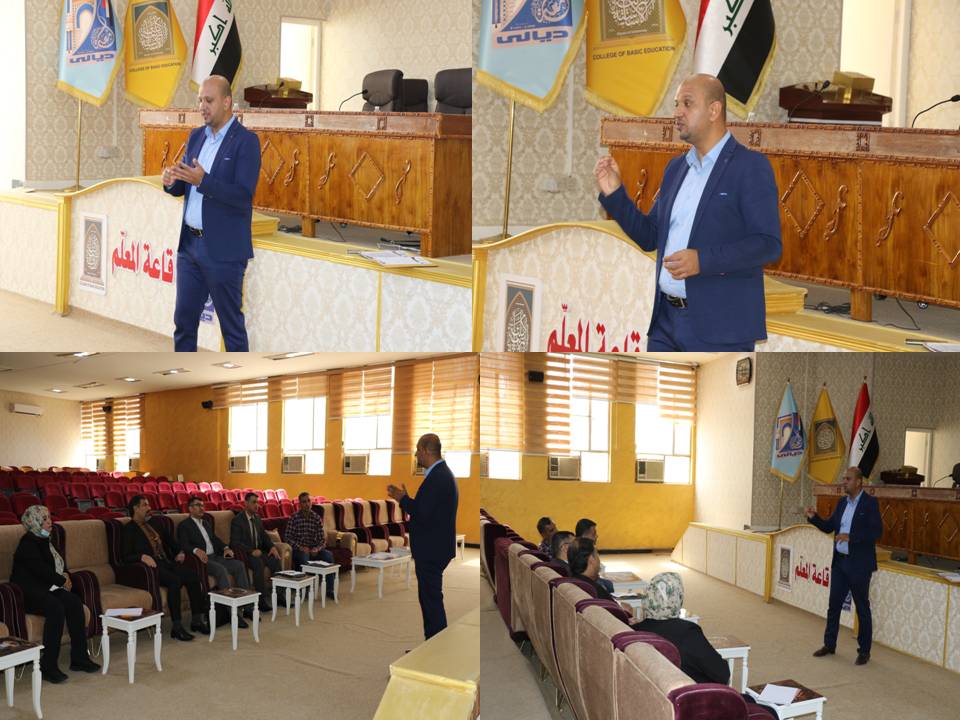 Dr. Heider Dlivers A Lecture about Researches Encoding
A lecture about ( The Mechanism of the Scientific Researches Encoding According to the System of Researches Enrollment) by Dr. Heider, the dean assistant for the scientific affairs. The Lecture aimed at having the lecturers acquainted with the system of researches encoding wich, in turn, provides a data base that can facilitate the process of finding any information about the researches.
The lecture consisted of:
1. The way of research encoding.
2. Listening to the questions of the lecturers.