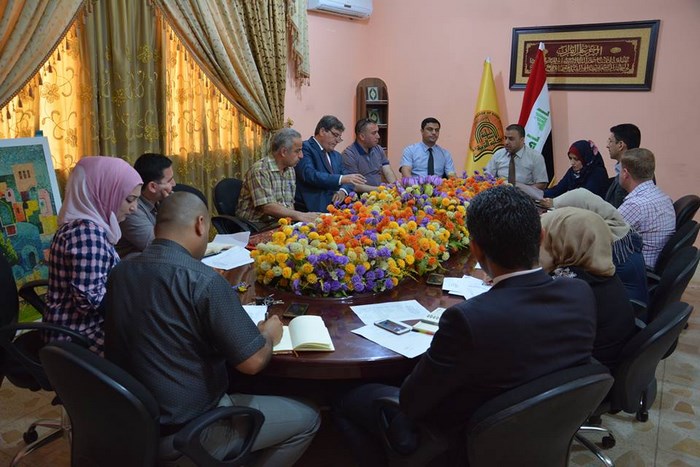 The Council of College of basic education held its 11th meeting for the academic year 2016-2017
The College of Basic Education council held its 11th Meeting for the academic year 2016-2017 and at 12:30 pm on Monday 24/4/2017. The meeting was chaired by Assistant Professor Dr. Haidar Shaker Mezher, Dean of the College and Chairman of the Council and in the presence of the members of the Council.
The meeting discussed the directives of the president of Diyala University.
1- Should not inter the college in the political crisis and care with scientific activities only.
2- Need to pay attention to the translation of scientific books into other languages and to benefit from teaching who have higher certificates in the specialization of foreign languages.
3 – Preparing programs organized by colleges to activate voluntary initiatives.
The Dean then issued a number of directives, which is
1- Instructing teachers to complete their research in the research plan and publish it in refereed scientific journals.
2- Schedule the discussion of the fourth phase students' research at the beginning of May
3 – Instructing the teachers to complete the quarterly exams and prepare the grades.